You are currently browsing the monthly archive for June 2016.
UPDATE: July 28, 2016
https://petitions.parl.gc.ca/en/Petition/Details?Petition=e-344
Ontario increased by less than 1/3 in close to 3 months!?
Province / Territory
Signatures
Newfoundland and Labrador
57
---
so let's compare our population numbers & think about the WHYs

graph from: Wikipedia article
---
NB!: Indigenous Post-secondary Ed not included in Federal Budget (March 22 2016), contrary to PM's election promises
http://www.budget.gc.ca/2016/docs/plan/budget2016-en.pdf
---
Count of Signatures as of May 4, 2016
Province / Territory
Signatures
Newfoundland and Labrador
33
.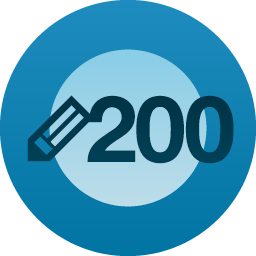 perhaps not impressive for a period of 6+ years, but still… 🙂
---
On the eve of Canada's 150th anniversary an equitable relationship between First Peoples and "settlers"/"newcomers" is still out of reach (cf. findings of the Truth and Reconciliation Commission, 2015, and the Royal Commission on Aboriginal Peoples, 1996, twenty years apart). Extending law professor Kathleen Mahoney's "Canada's origin story" SSHRCC keynote (November 2015), I propose to postpone the "Canada 150" graduation until we've taken a make-up "Canada 101" course, addressing whose-ecological-knowledge-counts as a top-priority topic.
I submit that, in conceptualizing the future of this country alternatively to its ongoing, if chronically unacknowledged, colonialism, practice-justified Indigenous knowledges – at their philosophical core – are well worth employing on a par with re-examined(!) European-descended knowledges. Drawing on the work of Indigenous scholars Winona Laduke (1999), Deborah McGregor (2005, 2008), Richard Atleo (2011 & elsewhere), a.o., I compare (non-)Indigenous environmental philosophies in search of coalitional yet diversified, non-colonial thinking and action. "Traditional ecological knowledge" (TEK), a notion introduced by the mainstream for the Indigenous eco-epistemological orientation, but predictably eschued by Indigenous scholars (discussed in McGregor, 2005), is given a two-way upgrade, allowing Indigenous and non-Indigenous knowledges to cross-pollinate or specialize, depending on the case, in informing environmental policy-making.
The study explores the correspondences between epistemological issues of paradigm (in)commensurability (per Kuhn's "scientific revolution" model) and actual lived experiences of environmental injustices, notably in Canada's "fourth world" and the global "third world" (see Shiva 1989/2010, a.o.), largely perpetrated by Canada et al.'s "first worlds". Given the increasingly visible global-scale ecological crisis, which has come to be recognized as related to the industrialized-technologized lifestyle of the (ironically) "developed" world, attention is directed to lessons to be gained from the historically proven sustainable practices of "pre-contact" societies, and their persisting present-day descendants. I, moreover, insist on also looking at Europe's own pre-Industrial ways of life and underlying worldviews (see, e.g., Lorimer's 1998 edited volume), from which Western modernity, and even more so current free market economy, have drastically, and ultimately (self-)destructively, departed.
This allows me to argue, on some level critically/pedagogically and on another post-dichotomously/coalitionally, that the notion of TEK is not precluded from reference to what Europe "knew" (no different than world-wide wisdom traditions) and chose to sidestep through its double-edged values of "progress"/"civilization"/"development". Sampling 25 centuries, there is a record of reverence for nature and "paradigmatic rebellions" (Rorty, 1979) against its subjection in the thought of … Sophocles,… Hildegard von Bingen,… Goethe,… Hans Jonas…
The educational philosophy message is that an up-to-date "Canada 101" epistemology informing public/personal decisions would invite the traditional knowledges of a re-emerging Indigenous North America, while heeding the wake-up calls of contemporary science (Hansen 2009, Schneider 2009, Weaver 2009 on climate) and concurring theoretical stances, without ignoring nature-mindful European (and, likewise, world-wide) legacies. Rather than denying "[economic] growth" (Jackson, 2009), wellbeing (cf. Anishinaabe minobimaatisiiwin "right/good living") would entail growing together in (ecological) wisdom as far as economy, technology, and overall way-of-life. By ecosystemic interconnectedness, the blueprint for an equitably knowledgeable Canada that is yet to be born calls forth a similarly upgraded Earth.
Keywords: philosophy; systems theory/social systems, cultural imperialism, post-colonialism, policy, ethics, environmental journalism
 REFERENCES
Atleo, E. Richard [a.k.a. Umeek] (2004) Tsawalk: A Nuu-chah-nulth Worldview. Vancouver, Toronto: UBC Press.
———- (2011) Principles of Tsawalk: An Indigenous Approach to Global Crisis. Vancouver, Toronto: UBC Press.
Haraway, Donna (1988) Situated Knowledges: The Science Question in Feminism and the Privilege of Partial Perspective. Feminist Studies 14(3), pp. 575-599 (Autumn 1988). Appears in S. Harding, ed., The Feminist Standpoint Theory
Reader: Intellectual and Political Controversies. pp. 81-101. New York & London: Routledge.
Carson, Rachel Silent Spring
Code, Lorraine (2006) Ecological Thinking: The Politics of Epistemic Location. Oxford, UK: Oxfod University Press.
Laduke, Winona (1999) All Our Relations: Native Struggles for Land and Life. Cambridge, MA: Southend Press.
Lorimer, David, ed. (1998) The Spirit of Science: From Experiment to Experience. Edinburgh, Scotland: Floris Books.
McGregor, Deborah (2005) Traditional Ecological Knowledge: An Anishnabe Woman's Perspective. Atlantis 29(2), Spring/Summer 2005, pp.103-109.
———- (2008) Linking Traditional Ecological Knowledge and Western Science: Aboriginal Perspectives from the 2000 State of the Lakes Ecosystem Conference. The Canadian Journal of Native Studies XXVIII, 1(8):139-158.
Rorty, Richard (1979) Philosophy and the Mirror of Nature. Princeton, NJ: Princeton University Press.
Shiva, Vandana (1989/2010) Staying Alive: Women, Ecology and Development. London: Zed. Republished in 2010 by
South End Press.
———- (1997) Biopiracy: The Plunder of Nature and Knowledge. Boston, MA: South End Press.
---
"Truth" – judging by the presumed cognitive extremes of religious/spiritual and epistemological/scientific contexts (Rorty, 1979, 2005) – can be seen, across the board, as the goal of inquiry and the highest distinction awarded in/for understanding and knowing well. This is because truth (best knowledge) potentially serves (in Deweyan terms) the "betterment of life", which is why human societies have had, in one form or another, a special place for education. When it comes to the work of the Truth and Reconciliation Commission on Residential Schools (TRC, 2015), extending the work of RCAP (1996) and mandated by the ensuing IRS Settlement Agreement (2006), we face the asymmetric truths of a colonial history and present, and the urgent-discomfiting imperative of making space for these in knowing about the past and for the future. I see this as a long-term (in)formal educating-for/by-doing enterprise, attuned to the TRC's 94 calls-to-action.
TRC's truths exceed the analytic philosophy mould, descended from the Kantian tradition of "philosophy as epistemology" (per Rorty's, 1979 diagnosis), whereby mental representation and apodicticity reign supreme. Instead, in their robust social/power situatednesses and investments, said truths demand a composite epistemological-ethical examination, as proposed by Miranda Fricker (2007) for "epistemic injustice" in gendered legal contexts, and earlier pursued more comprehensively by Donna Haraway, Lorraine Code, among many other feminist/revisionist epistemologists. I direct my similarly multimodal discursive lens toward a shared (non)Indigenous future for Canada. My emphatically public-cum-academic educational philosophy project, informed by TRC's 94 calls-to-action (op.cit.), openly engages the country's foundational colonial dichotomy to map past-current-future cognitive relationships within and across(non-)Indigenous spaces, along socio-psychological, political-economic, etc. dimensions.
I will argue that there is no direct, neat and easy, causal link between truth andreconciliation. Truth-finding/telling will be politically, educatively, and profoundly humanly vacuous, unless it effectively informs the consistent, continual creation and exercise of upgraded social habits/action. I take up the symbolic revision of "Canada's Origin Story", per law professor Kathleen Mahoney's SSHRCC keynote (November 27, 2015), as a shorthand for the actual re-constituting of Canada. Namely, accepting Indigenous peoples (First Nations, Inuit, Metis) as "co-founding" nations to reinstate them on a par with the currently constitutionally recognized British and French European settlers (in truth, colonizers). This means being/becoming – today, just as in the fur trade that birthed Canada (Innis, 1962; Ray, 1975, 1990), or in the French and Indian Wars (Tehanetorens, 1999) – partners of co-equal epistemic/economic/political agency. Hence, truly confederate – peaceful – nations.
The above, I propose, necessitates a comprehensive, transformative (self)educational project throughout the school-society continuum. It is to re-tune the ways in which and the reasons for which (non)Indigenous actors generate and engage with socially situated, thus ethically charged knowledges about/by/for self and each other, which have been, far too long, conspicuously discrepant. By conducting a hybrid epistemological inquiry, I project the conditions for a likewise multidimensional Canadian past-to-future "truth" of mutual inclusivity. Hide-and-seek need no longer be a colonizer/colonized tactic to circumvent reciprocally problematic truths of the past 500 years. Instead, Canada re-constitutes itself, byand for, the ethical-epistemic-pedagogical truthfulness of strategic mutuality.
REFERENCES
Fricker, Miranda (2007) Epistemic Injustice: Power and the Ethics of Knowing. Oxford, UK: Oxford University Press.
Indian Residential Schools Settlement Agreement (May 8, 2006) www.residentialschoolssettlement.ca/settlement.html
Innis, Harold Adam (1962) The Fur Trade in Canada: An Introduction to Canadian Economic History. Toronto: University of Toronto Press.
Mahoney, Kathleen (2015) "Canada's Origin Story". SSHRCC keynote, Victoria, BC, November 27, 2015.
Ray, Arthur J. (1974) Indians in the Fur Trade. Toronto: University of Toronto Press.
———- (1990) The Canadian Fur Trade in the Industrial Age. Toronto: University of Toronto Press.
Rorty, Richard (1979) Philosophy and the Mirror of Nature. NJ: Princeton University Press.
———- (2005) Anticlericalism and Atheism. In Richard Rorty & Gianni Vattimo,The Future of Religion, pp. 29-42. New York, NY: Columbia University Press.
Royal Commission on Aboriginal Peoples (1996) Report of the Royal Commission on Aboriginal Peoples Vols I-V. Canada.
Tehanetorens [Ray Fadden] (1999) Wampum Belts of the Iroquois. Summertown, Tennessee: Book Publishing Company.
Truth and Reconciliation Commission of Canada (2015a) Honouring the Truth, Reconciling for the Future: Summary of the Final Report of the Truth and Reconciliation Commission of Canada. Winnipeg, Manitoba: TRC. www.trc.ca
Truth and Reconciliation Commission of Canada (2015b) Truth and Reconciliation Commission of Canada: Calls to Action. Winnipeg, Manitoba: TRC. www.trc.ca